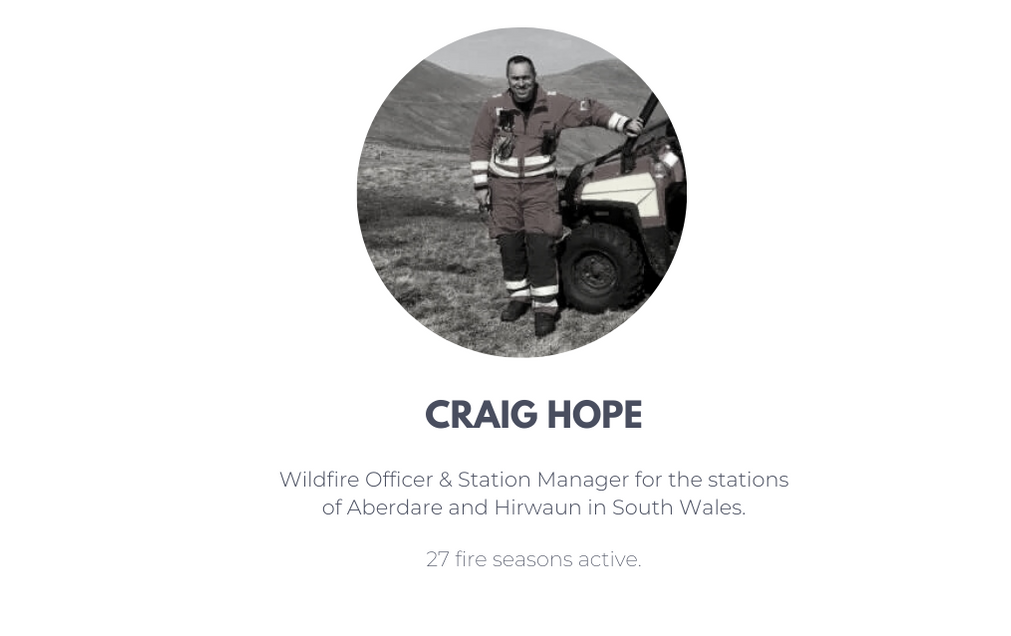 Craig Hope joined the fire service in 1993 and worked at numerous posts and stations. In 2003 he became a Watch Manager at one of the busiest Wildfire stations in South Wales, if not the UK. For the last 13 years, he has been heavily involved in the Wildfire project. This includes introducing specialised off-road vehicles, fire fogging systems, risk specific PPE, new tactics and training, prescribed and tactical fire use and procedures for working with observation and firefighting helicopters.
vft: When we talk about the UK's wildfires with local firefighters and managers, we usually hear that 2018 was a breakthrough in the field (changed the whole dynamics).
CH: UK fires usually happen in Winter and Spring, unlike the rest of Europe. But 2018 was sort of a wake up call; We had a large number of fires in July and August, which caused us a great challenge because, even if we had experienced extreme fire behavior in our country, we are not used to beating out summer fires. When the ground is so dry, fires reignite constantly and the amount of vegetations available increases their size.
vft: Have you identified the causes for this change of pattern?
CH: In Spain and Portugal there has been an exodus of people from the land to the cities. In the UK people still live on the land but we have had a loss of grazing animals, a decrease of sheep and grazing animals, therefore the vegetation has grown up. The land practices have changed causing a lot of forestry harvesting. All this forestry waste left behind, which we call brash, is very hard for us to put out when it ignites. Of course, climate change has also severely affected the weather conditions. The combination of this two phenomena have a great impact on the evolution of our wildfires.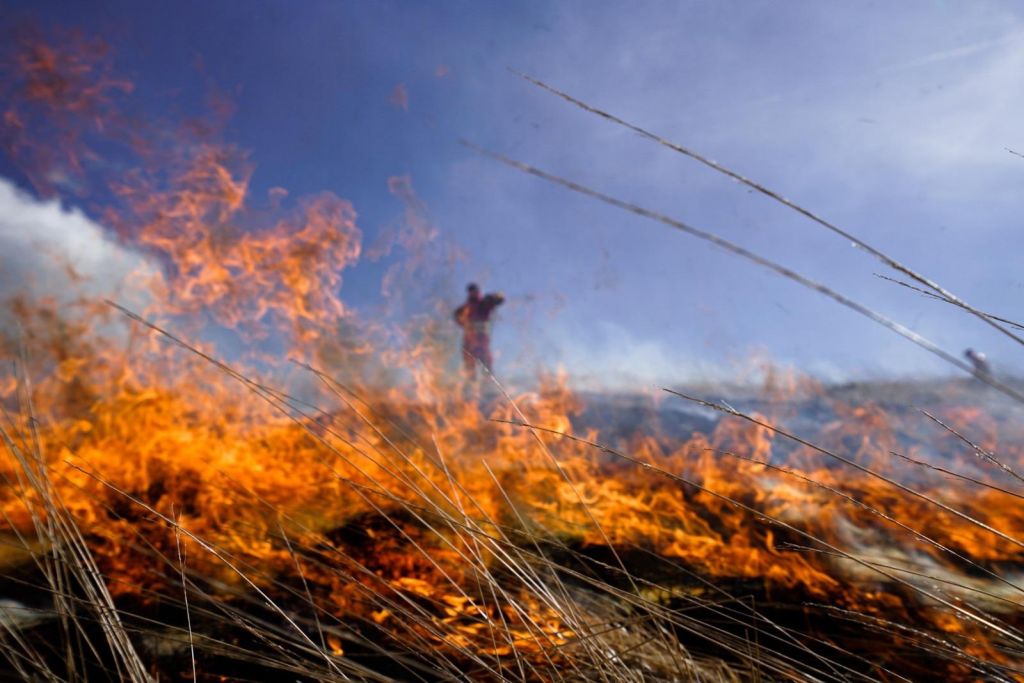 vft: How is this evolution affecting your services?
CH: In 2011 when I was first working as a watch manager in charge of a crew, we registered 4000 calls a year across the service, but most of them were small nuisance fires. In the last few years, we have reduced noticeably the number of calls but when we get them, they can become very large fires which can burn for a number of days, even 4 to 5 weeks. We are getting less ignitions but the negative side is that when you get less fires, the vegetation is bigger which leads to much bigger fires. That is why having a policy of reducing ignitions but not managing the subsequent vegetation build up is doomed to fail.
vft: How is the situation in South Wales?
CH: In the South Wales area there is a lot of forestry, which was originally planted for the timber to be used in the coal mines. Now they have closed and we have a lot of abandoned grass with no grazing animals on it, open molinia and unused land. So, we do have a lot of wildfire activity.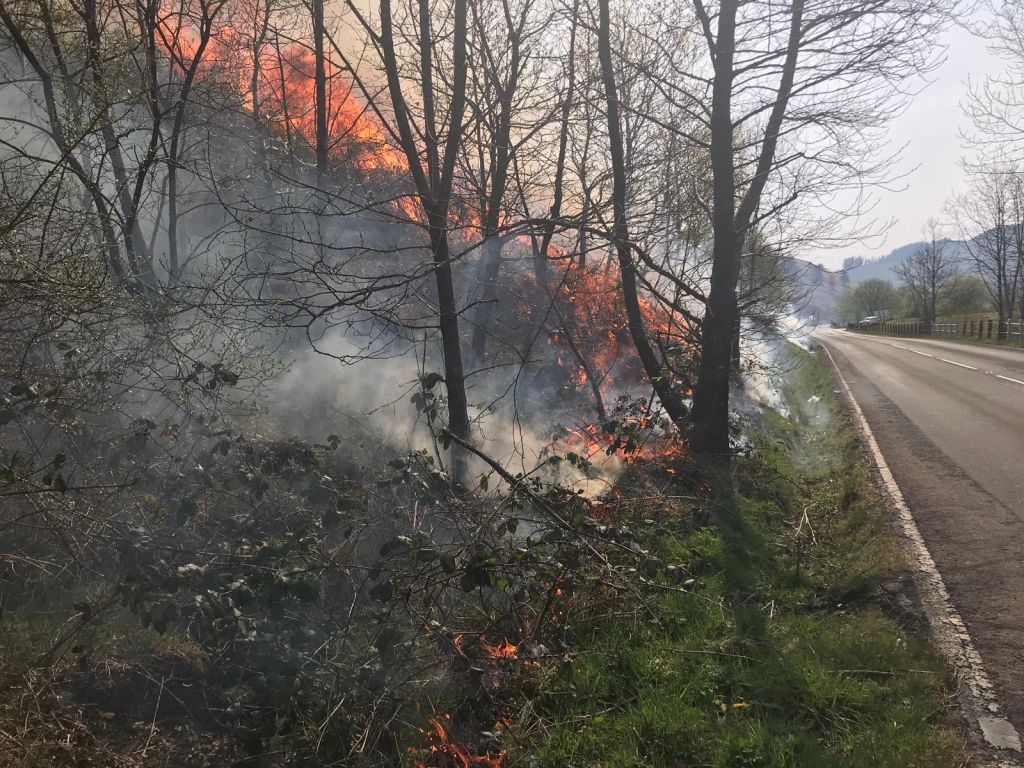 vft: Is that why your stations are better equipped than others in the country?
We are lucky because the fact that there are more fires taking place here, makes people more aware of the risks and we are better prepared. We have teams now that can perform prescribed burning and tactical burning. We have a helicopter contracted. We train and lead our teams, from firefighters all the way up to tactical officers on wildfire techniques: how to plan, and how to see the whole picture. When we do controlled burning, we go out to the four fire stations in the area and we work fully equipped with wildfire PPEs, engines and tools. It has been a long process but we are slowly getting there. We constantly try to move forward.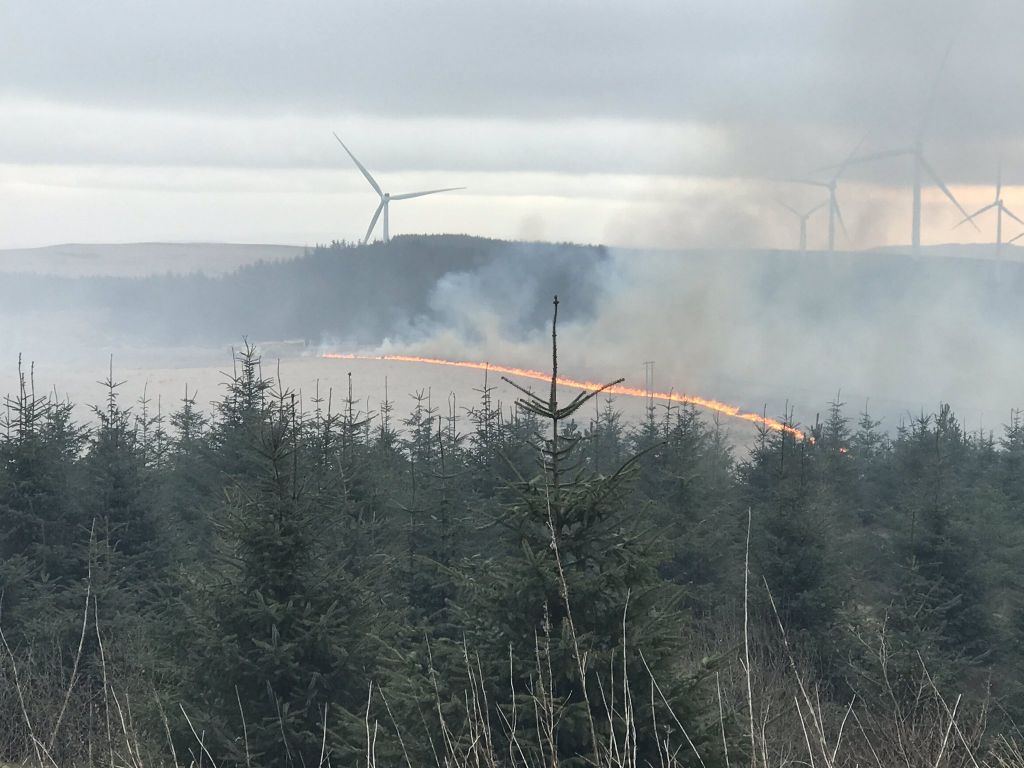 vft: Are people less aware in the rest of the UK?
CH: You must take under consideration that our vegetation is different from the one in the South of Europe. In Spain or Portugal, our colleagues can look at the land and tell you where there was a fire that burned 50 years ago, and you can still see the scar. In the UK we had a large fire two months ago and the land has already gone green. By nature you would not know there was a fire on there. There is a much shorter development on fire, because of the way vegetation grows back again. Even though we are in summer now and it is quite warm, we are still getting a lot of moisture and rain, so there is a lot of growing that can still happen through summer. This is why people don't lose properties in wildfires because our houses are built on brick and tile roofs. We are lucky for that but it causes a problem; it doesn't focus people's minds. It takes a disaster to change people. Luckily we are not in that scenario but what the future holds no one knows.
vft: Has covid-19 made things more challenging for Fire and Rescue Services in the UK?
CH: We had a really dry spring into early summer. When we went to lockdown we asked land managers not to do prescribed burning because of the risks implied. So with the covid-19 we have seen some large fires and dealing with them having the crews separated has been really difficult. We had a larger area burned with less ignitions than we did in 2019. In numbers, 600 wildfires were detected and 8000 hectares were burned in Wales his year.
vft: Which tools have been more useful in your area?
CH: Leaf blowers have shown to be very useful in the springtime when the ground is still damp, but as soon as it dries out we go back to using the 25mm forestry hose, because we know that we need water to address those fires. We use high pressure skid units (we have got 8 of them), 4 land rovers and 4 ATVs. We have designed a sort of fire tool box depending on the incidents and the time of the year. We try to adapt our tools to be able to address the new fires that we are having. When I was in Catalonia in 2012, we went cutting lines using Gorgui, I explained that our ground was different and that that tool wasn't useful to work on South Wales. The last few years with the dryness of the vegetation, we had a Gorgui on trial, we started cutting the line with it and that started to make sense.
vft: Which are the more efficient tactics and maneuvers that you have used?
CH: The most efficient is tactical burning. It cannot always be done, but when it is possible we do it, it saves a lot of resources. In the past we would wait until the fires came and then we would react to them. Now, we know when the fire is going to happen so we cut in fire breaks before the season. We also have a forestry mulcher, similar to the Dronster. It is useful for prevention but we have also used it on fires to create fire breaks.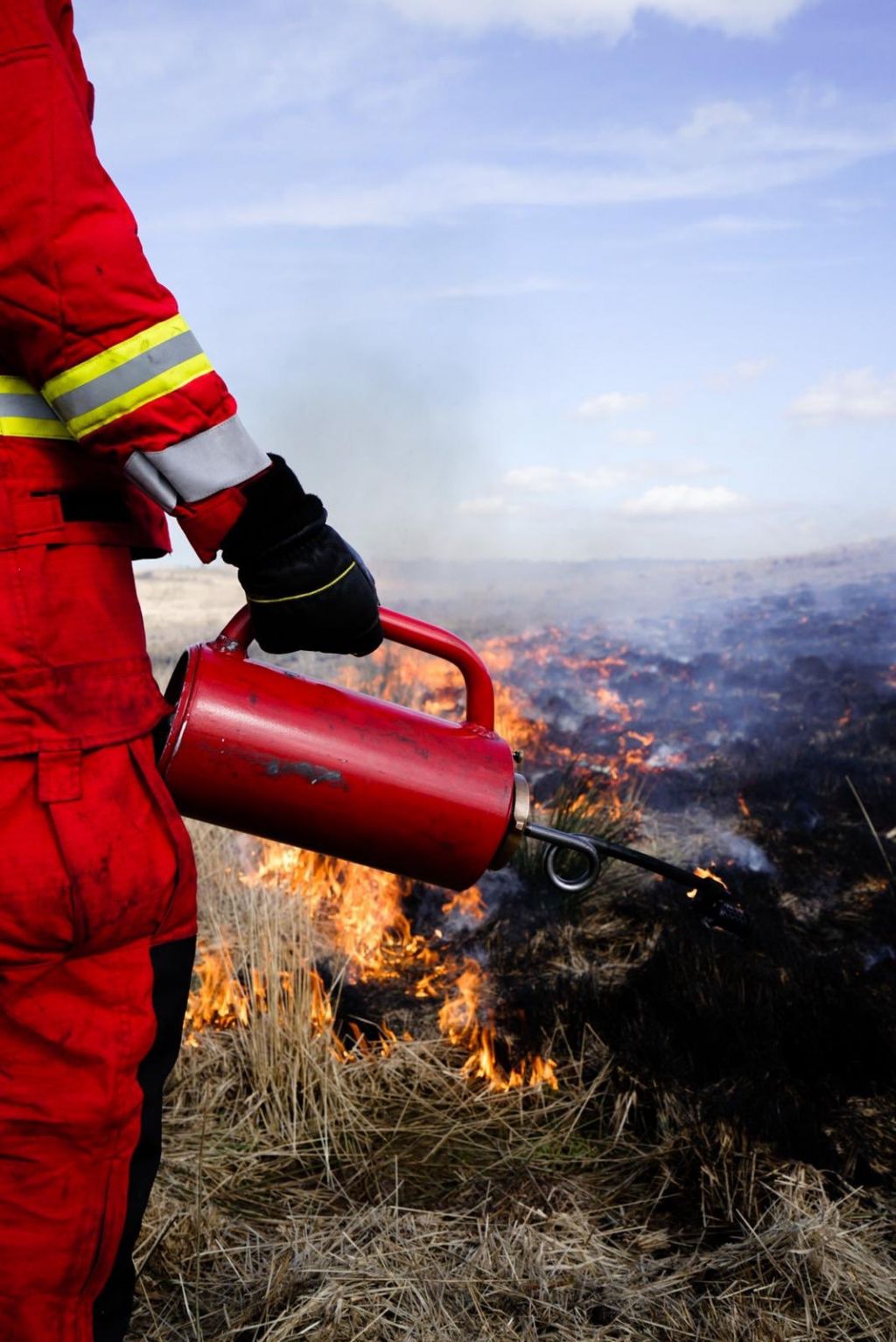 vft: Do you monitor your fires with satellite views?
CH: Yes but not as a formal agreement. There are a number of us advisors using Sentinel 2 and EFFES. We are constantly looking at the weather and the index spreads. We use the NASA firms software too, to see the hot spots and the areas being burned. We used satellite images quite a lot this year, to monitor the fires in Dorset and in Brecon Beacons, in South Wales (we had a 1300 hectareas fire there). I also work closely with the scientific community. Particularly with Swansea University, where I am a formal student in a Masters Degree on Wildfire and public perceptions on wildfires. I have come to realize how fast things are changing. Some things I wrote two years ago are no longer up to date nowadays.
vft: Could you make some predictions?
CH: What I have seen in South Wales and in the UK it is that there is a lot of vegetation due to the lack of land management. Also, we don't seem to be able to stop people lighting fires (most the fires in South Wales are deliberate, we know they are because we are getting the same amount of fire when it is dark as we do when it is light. Some research has been done in the matter but it is always inconclusive).we are planning to start investigating fires next season with trained officers. My opinion is that only the weather keeps us safe and we have difficulties coming because the fires I saw in 2018, the fires I saw in the South of England in 2020 are not that different from wildfires I have seen in Spain or Portugal.
In the future there could be a sort of intelligence group working with land managers, and not just responding to wildfires but all that involves land management and vegetation which the UK is lacking. A year round solution to a seasonal problem.