Leadership and innovation
Our DNA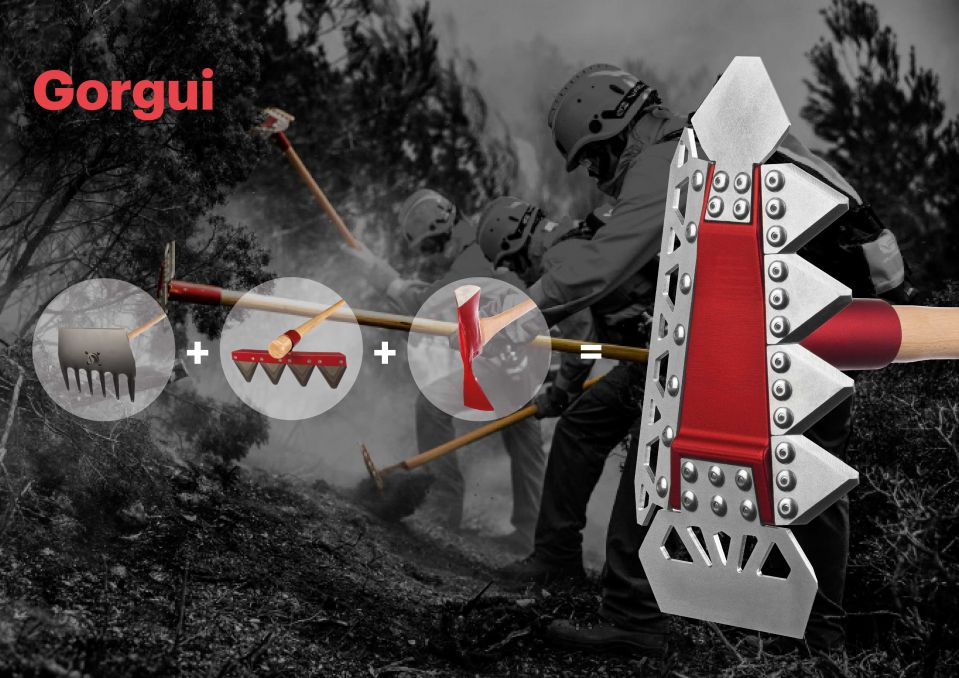 Why does Vallfirest exist?
Before Vallfirest's birth in 2007, there has been little innovation in the wildland fire sector. Working on wildland firefighting in Europe and the United States made us realize that we were in a situation where fires were evolving, but not the technological solutions that were being offered.
Gorgui, the first Vallfirest manual tool
Why carry 3 tools if we can carry only 1?
Asking ourselves the right questions and seeking innovative solutions led us to develop the first product patented by Vallfirest and which would define the company's DNA: Innovation, efficiency, technology and quality.
From distribution to manufacturing
Being on the ground and sharing concerns allowed us to have a global idea of everything that was happening in the sector. Being able to share our passion with other professionals and detect their needs allowed us to be one of the first companies to have exclusive distribution of first-rate brands that offered tools and equipment for wildland firefighters. During this period of time our R&D team worked on the development of new solutions that allow us to work more efficiently and safely, not only with hand tools, but also with PPE and machinery.
A 360 solution
With more than 25 products designed for the extinction of wildland fires, Vallfirest has become the only company capable of offering a 360 solution. Currently, represented in 4 divisions:
Safety: Head-to-toe firefighter protection.
Tools: Essential hand tools for fire fighting and fire prevention.
Frontline: Direct attack with water line.
Aerial: Extinguishing systems for helicopters.
Present
Today Valfirest is distributed in more than 70 countries and our products and solutions are present in wildland fires worldwide.
Future
There is a paradigm shift in the world of wildland fires that requires new tactics and solutions. We want you to be prepared. How?
Sharing knowledge and offering innovative solutions for fighting wildland fires.