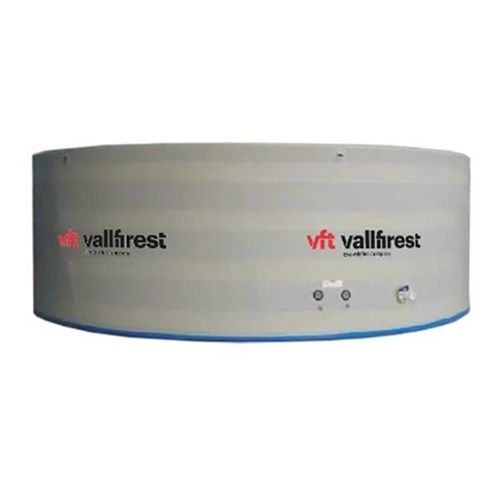 Vallfirest self-inflatable tanks are the best choice for enhanced logistics when creating remote water points. They exponentially reduce assembly time and complications in comparison to traditional metal tanks, and they come with more efficient features than floating ring tanks.
Available with 12,000, 25,000 and 56,000 liter capacity.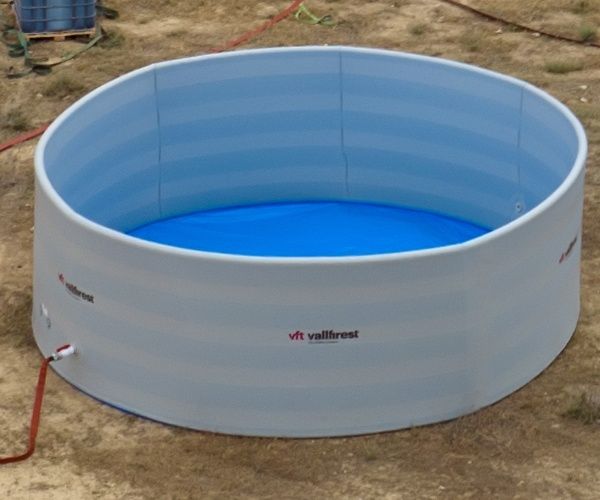 PVC 2600 g/m2 structure with a double layer base.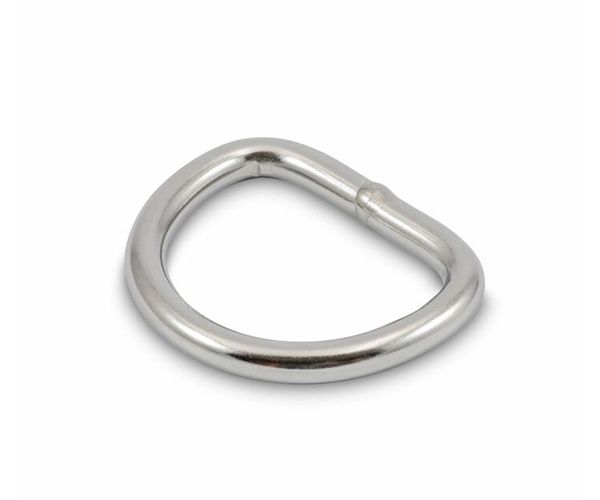 6 stainless steel perimeter rings for maximum stability.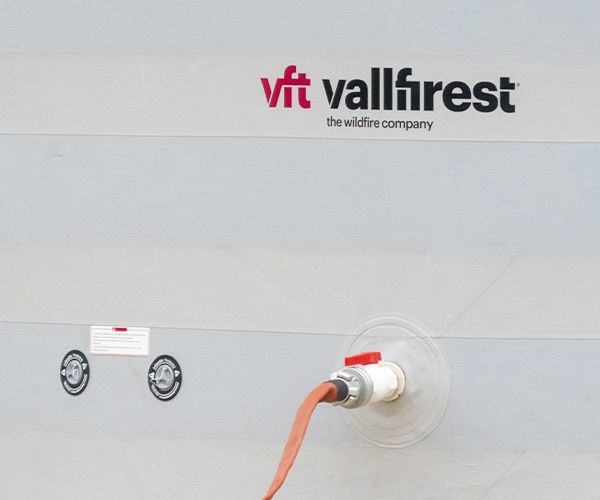 Two BSP 2.5" threaded valves at the bottom.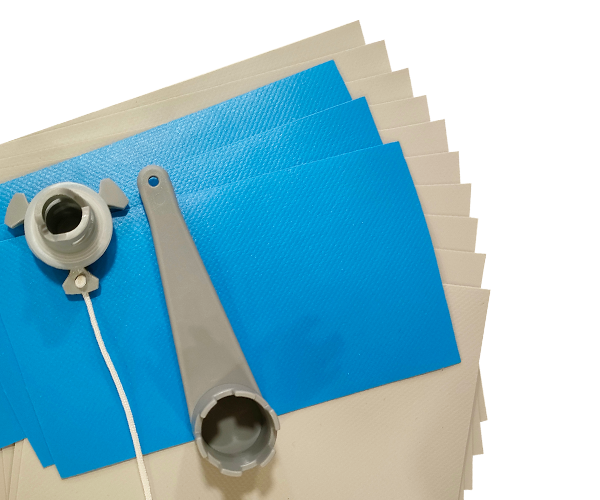 Comes with patches for the base and structure, and a cap for the inflation valve.