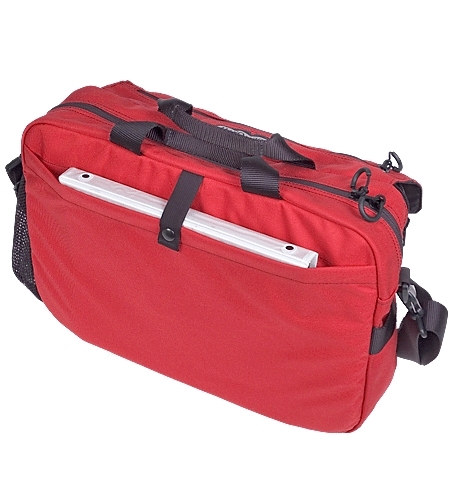 True North Velocity Briefcase
Simply, organization and comfort !!!
(
$82.70
taxes not included)
This product is not available
More
Technical specifications
When the going gets tough, the tough get going with the briefcase designed for organization and efficiency on the go. We know how fast life can move when you're managing a crisis. You need to be able to put your hands on the right tool at the right time, which is why the Velocity has 10 separate pockets to organize your gear. There's even a pocket for your water, and a built in lap-top sleeve to hold and protect the most important tool of all. Clean styling, and rugged 1000D Nylon construction round out the package.
Features:
· 10 separate pockets to organize your gear.
· Water bottle pocket.
· Built in, padded lap-top sleeve
· Sizes: 12"H  x 17.5"W  x 7"D.